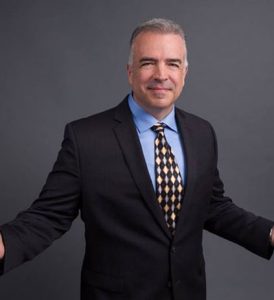 MONDAY to FRIDAY -- 07:00 PM - 10:00 PM
Joe Pags is an American, nationally syndicated, conservative TV/radio talk show host.  He began his radio career in 1989 in Palm Beach County, Florida, then worked primarily in television news, serving in many roles and eventually as the main anchor at WEYI-TV in Saginaw/Flint, Michigan (1994–1996), morning and noon anchor at WWMT in Kalamazoo/Grand Rapids, Michigan (1996–1997), main anchor, managing editor and eventually news director at WLAJ in Lansing/Jackson, Michigan (1997–2002) and main anchor at WRGB in Schenectady, New York (2002–2005).  During and after his time at WRGB he also served as talk show host at WHAM in Rochester, New York and WXDX (now WDTW) in Detroit, Michigan.
In 2005, Joe Pags returned to talk radio and began his daily talk show titled The Joe Pags Show that was first heard on iHeartMedia's flagship talk radio station WOAI 1200 in San Antonio as well as KPRC-Houston, KEX-Portland, KHOW-Denver, and KTLK-Minneapolis.
He has made many appearances on Fox News, CNN, and MSNBC and previously served as a long-time frequent fill-in for Glenn Beck on Beck's television and radio programs. He has won multiple broadcasting awards from the Associated Press, and his show is listed in the top 25 of Talkers Magazine's "Heavy Hundred" and by Newsmax as one of the most influential talk shows in the country.