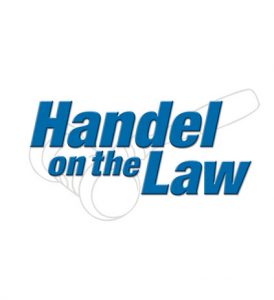 Saturday -- 09:00 AM - 12:00 PM
Bill Handel's weekend show, "Handel on the Law," is bold, entertaining and addictive.  Bill definitely knows his way around our wacky American legal system, and with a quick wit and razor sharp tongue, offers up advice to countless callers on a weekly basis.  Syndicated nationally, Handel has amassed a loyal fan base that continues to grow.  Bill Handel has been able to couple his passion for talk radio with his experience as a lawyer and the result is a unique blend of information and humor.
In addition to his success in talk radio, Bill is a renowned expert on the legal aspects of Reproductive Technology and has provided legal counsel for several hundred cases of third party reproduction.  Bill serves as Director of the Center for Surrogate Parenting, Inc. in Encino, California and Annapolis, Maryland, which has been helping couples become families for over 38 years.  He has lectured at universities and medical conferences on several continents and has written articles for numerous medical and legal journals.  His expertise on this topic has been featured in articles for the New York Times, Washington Post, Wall Street Journal and other publications and he has appeared on hundreds of television shows including "60 minutes," "Nightline," "48 Hours," "Today," "Frontline," "Crossfire," as well as BBC Television and CNN.