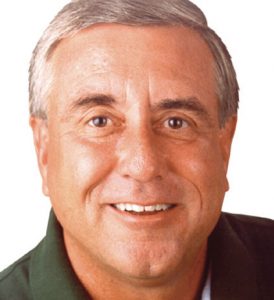 Sunday -- 09:00 AM - 11:00 AM
Gary Sullivan is host of the nationally syndicated show At Home with Gary Sullivan.  Every weekend, Sullivan helps listeners build it up, tear it down, fix it or replace it.
A Cincinnati native, Sullivan has dedicated his entire adult life to the home-improvement industry and has nearly 40 years of experience selling, using and talking about home improvement products.  At the age of 16, Sullivan began his career working in a hardware store as a stock boy.  After attending the University of Cincinnati, he went to work for Cincinnati's best-known hardware store chain, Hader Hardware.  Sullivan quickly rose through the management ranks and landed in the main office by 1980.  He went on to become a limited partner in 1983, followed by majority owner/President of the 18-store chain in 1993.  Sullivan sold the company in 1997 but remained President until 2001.
Sullivan's 25-year career in broadcasting began in 1986 at WCKY while hosting a one-hour, home-improvement radio show.  Due to popular demand, it quickly grew to a three-hour program.  Sullivan's media career expanded in 1990 when he began hosting a home improvement segment on a local CBS affiliate.  Soon after, he created Hardware Store, which he hosted on HGTV for four years.  In 1994, Sullivan's radio show extended to the four-hour show available today, and in 2001, he joined Premiere Networks' lineup of syndicated radio programs.  In 2000, he created a TV show called Home WoRx, which airs on the local CBS affiliate in Cincinnati.
Sullivan currently resides in Liberty Township, Ohio, with his wife.  They have three children and one grandchild.